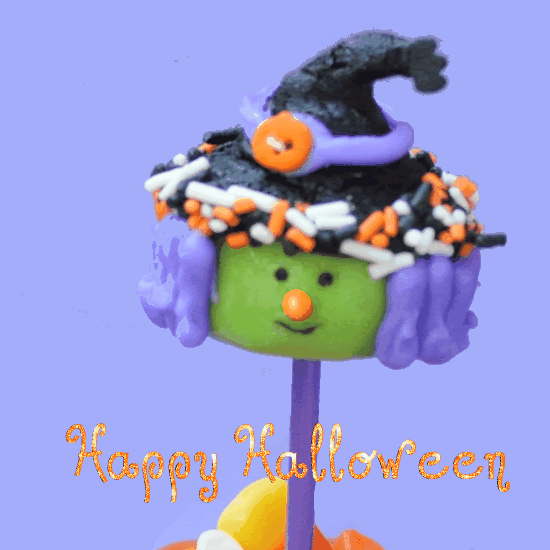 Look what you can do with your Cupcake POP Mold!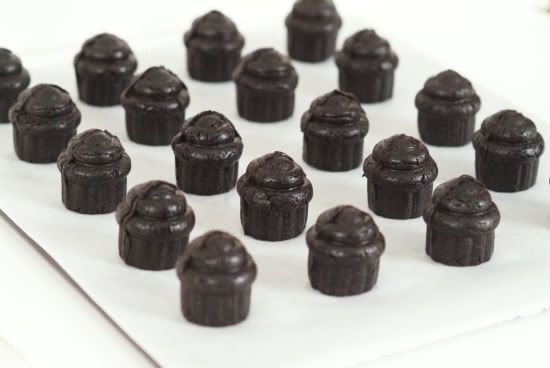 Start with your cupcakes.
Dip the bottoms into Halloween Green Candy Melts.
Paint the brim of the hat with black chocolate melts.
A little at a time.
Add sprinkles to decorate.
Straight lines down and curled at the bottom.
And one ring around the hat with a little decoration to finish off the ends.
We hung a bat from the hat.
Your witch is now ready for the nose.
I used Wilton's Rainbow Chip Crunch in orange for the nose.
Add a drop of green candy melts to stick on the nose.
Attach nose.
And now for the face.
Use a food writer pen in black. I used Wilton's but it didn't work well for me.
I'm not kidding. Witches are supposed to be ugly........
so every imperfection is all part of the charm!!!!