Recipe


Chocolate Cake Crumbled
1 cup chocolate sauce (melt 3/4 chocolate chip morsels into 3/4 cup half & half)
4 oz Raspberry Vodka
1/4 cup Raspberry Syrup (thaw frozen raspberries and strain syrup)
Mix together to form cake pop dough.
Step 1: Dip the tops into white candy melts. Let Dry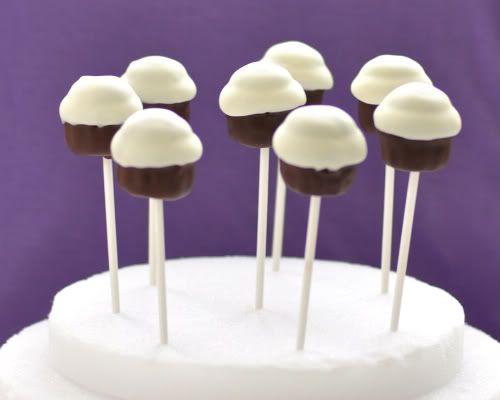 If you don't have a cupcake pop mold you can make these round! They will look great that way too!
Step 2: Drizze the chocolate onto the tops going around in a circular pattern.
Garnish with a mini M&M!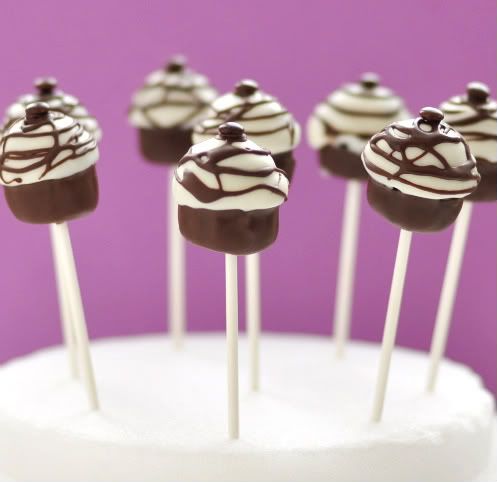 As Pops!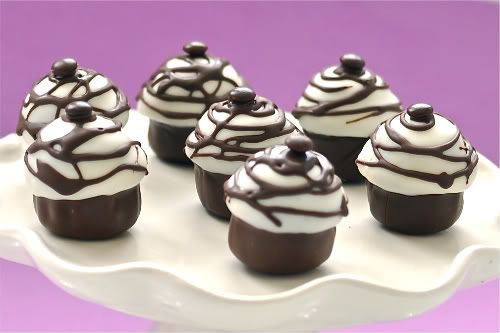 Taken off their sticks as "Cupcake Bites"! Whenever I make these I always put them on a stick first and
then take them off. I just find it easier to dip and work with when they are on a stick. You can fill the hole in the bottom with a little chocolate at the end.
You don't have to be an expert to do these. Trust me I am not good at drizzling the chocolate on the top but I think they still look good enough to eat! And after a couple of "these" pops no one will care!!!